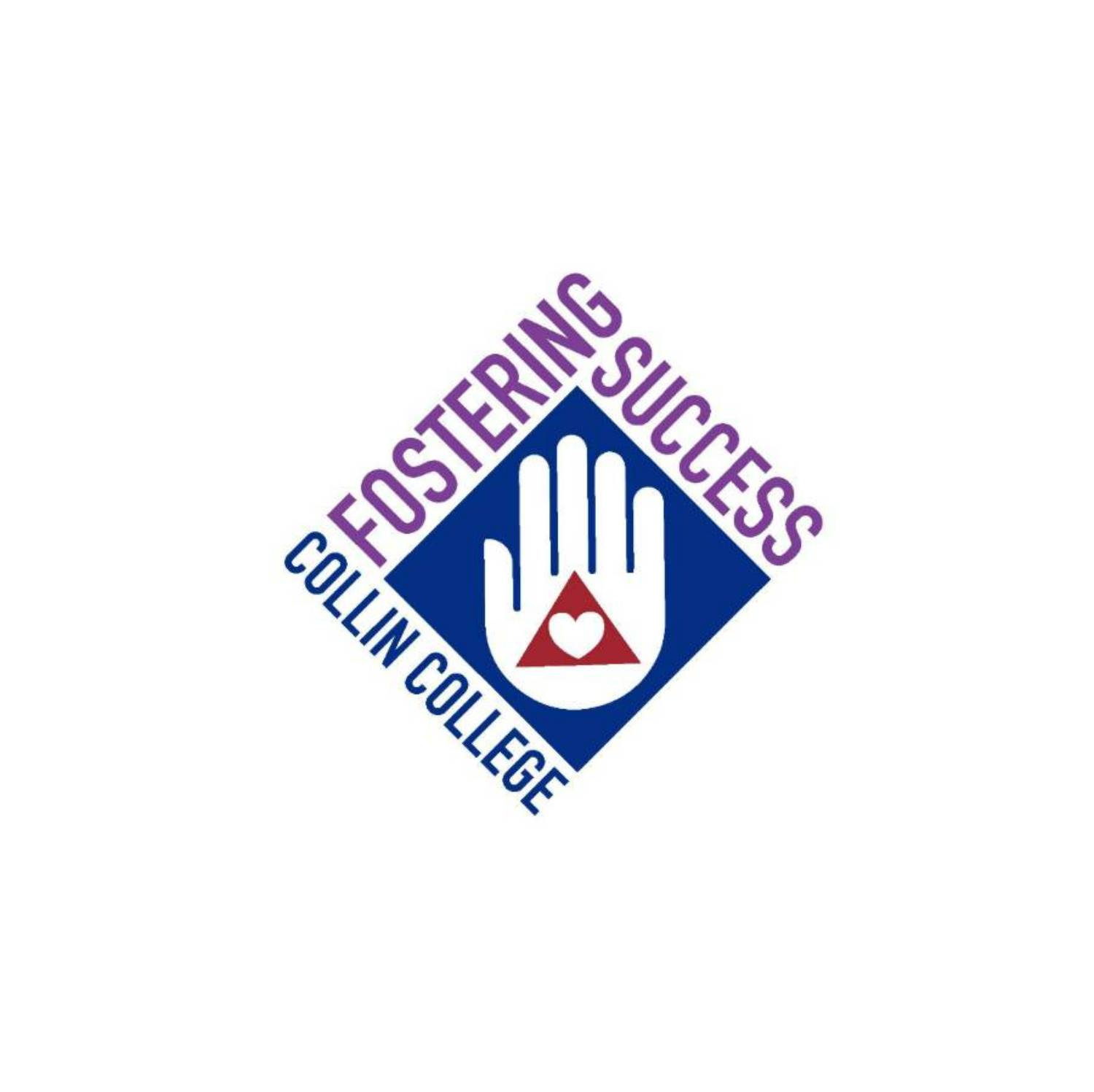 Fostering Success at Collin College
Fostering Success is a program that provides additional support for students who were ever in the foster care system (including out of state, and/or adopted from the system at any age).
Student support includes:
Staff committee members in each department to skip lines and receive quick service.
Check-in emails and meetings in-person and/or online, which can include registration, celebrations, and resource/benefit information, etc.
Connection to resources to help with personal needs that support the student's college completion.
Please watch for emails from fosteringsuccess@collin.edu for any reminders, check-ins, upcoming events, benefit information, or other opportunities available to students in this group.
Please reach out to staff committee members located below in the "Meet Your Team" tab for specific department needs, and we will respond within 48 hours (not including weekends or holidays). Have a great semester and welcome to the group!
Please contact us directly to get involved!
Important Links
Click on the blue buttons to meet the team involved with the Fostering Success Program, view events on campus, or read our mission statement and goals.
Request for Help
If you are a current student at Collin College, can prove you were ever in foster care (including out-of-state or adopted), and need additional assistance, please complete this form: https://forms.office.com/r/ynwfdAihjz.
If you are in a crisis situation and need assistance from social services, please dial 211 or visit: 2-1-1 Texas | Texas Health And Human Services Commission (https://www.211texas.org/)
If you are in an emergency situation, please dial 911.
Important Links and Resources - Click on the plus sign (+) next to any of the titles below to see a list of resources in that area.
Contact Us - Collin College Departments
Internal & External Support Services and Resources